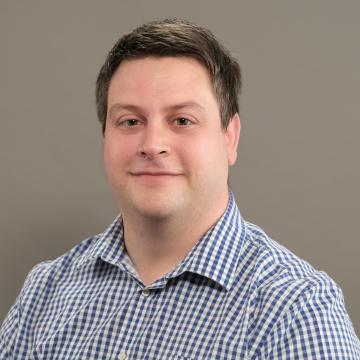 Office hours
Monday, 13.00-14.00 (with prior e-mail notification).
Cabinet
539
Department of Musicology
Asst. Prof. Nejc Sukljan
Nejc Sukljan (1985) je po maturi na Gimnaziji Koper študiral muzikologijo in zgodovino na Filozofski fakulteti Univerze v Ljubljani. Del študijskih obveznosti je v okviru izmenjave Erasmus opravil v Regensburgu v Nemčiji. Študij je z odliko zaključil septembra 2009 in za muzikološko diplomsko nalogo Glasbeno-teoretska in glasbeno-estetska misel Vincenza Galileija prejel študentsko Prešernovo nagrado. Raziskovalno se ukvarja z zgodovino starejše glasbe in teorije glasbe; aprila 2017 je doktoriral s temo Istitutioni Harmoniche Gioseffa Zarlina in antična glasbena teorija. Od februarja 2010 je kot asistent zaposlen na Oddelku za muzikologijo Filozofske fakultete Univerze v Ljubljani, kjer je bil junija 2019 izvoljen v docenta za muzikologijo. V letih 2008–2012 je bil tajnik Slovenskega muzikološkega društva in to funkcijo ponovno opravlja od marca 2017.
Sukljan, Nejc. »Galilei in vprašanje o uglasitvi.« Muzikološki zbornik 48.1 (2012): 17–36.
Sukljan, Nejc. »Kot pravi Boetij …« Zarlinovi Temelji harmonike in Boetijevi Temelji glasbe.« Muzikološki zbornik 51.1 (2015): 35–55.
Sukljan, Nejc. »Zarlino's harpsichord: A Contribution to the (Pre)History of Equal Temperament.« Muzikološki zbornik 54.1 (2018): 5–22.
Sukljan, Nejc. »Gioseffo Zarlino between Ancient and Modern Music: Musical Effect in Le Istitutioni harmoniche.« Musica movet: affectus, ludus, corpus. Ur. Milena Medić, Miloš Zatkalik and Denis Collins. Belgrade: Faculty of music, 2019.
Sukljan, Nejc. »Tržaško vprašanje in Tržaška filharmonija.« Muzikološki zbornik/Musicological Annual 54.2 (2018): 223–280.
Sukljan, Nejc. »The Trieste Philharmonic in Serbia.« Muzikologija/Musicology 25 (2018): 135–158.
Sukljan, Nejc. »Praetorius vs. Zarlino: The Question of Modes.« De Musica Disserenda 15.1–2 (2019): 105–124.
Compulsory Courses
Elective Courses